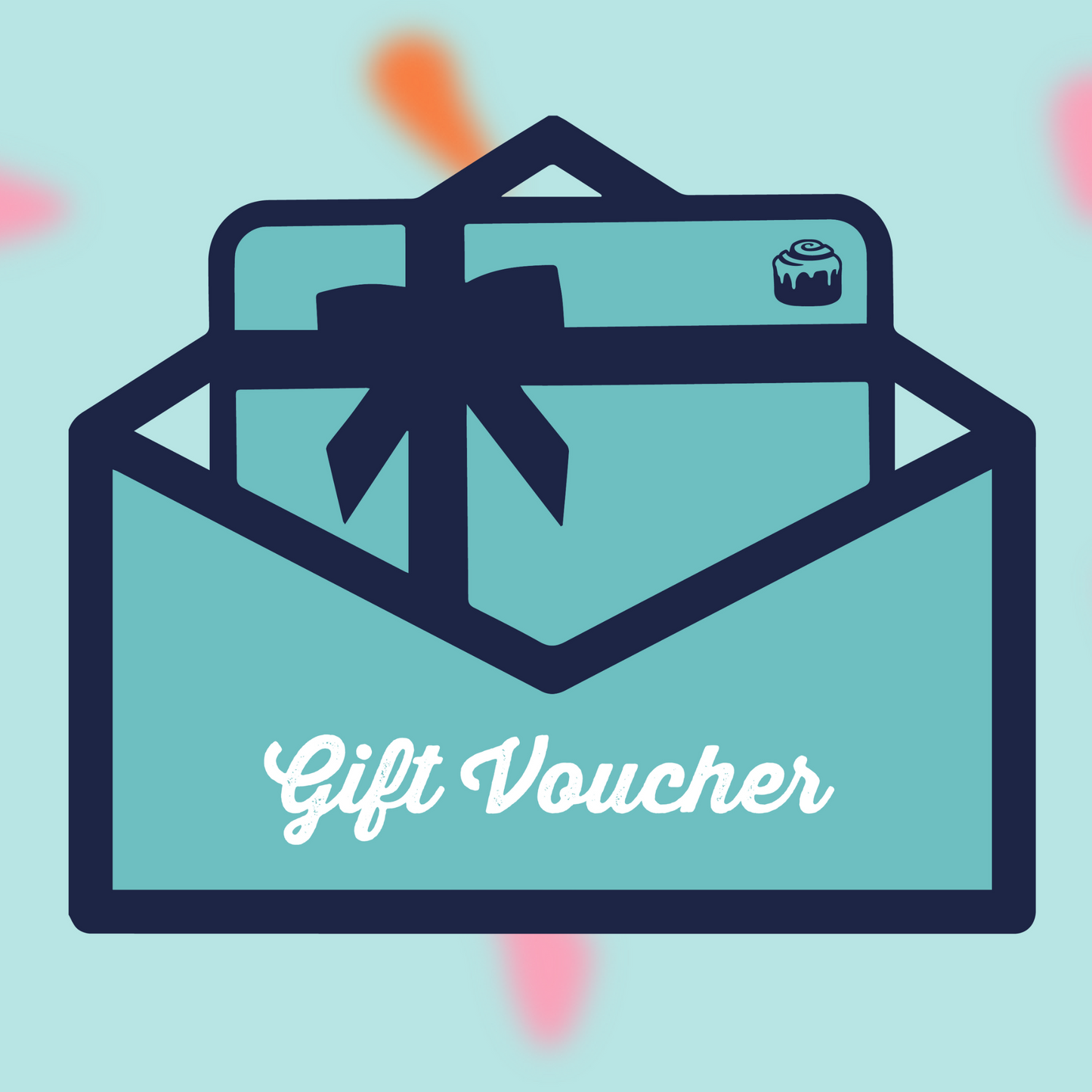 We believe that the only thing better than enjoying a sweet treat is sharing it with someone you care about. With the launch of our new vouchers, you can now gift Cinnabons to the special people in your life.
Let's be honest, nothing says I love you more than dessert. With the festive season in full swing, show someone you care about them by sending one of our gift vouchers. 
Whether you're buying for a partner, family member, friend or colleague, spread the warmth this festive season. Satisfy even the fussiest eaters in your life with our irresistible selection of Classic, Chocolate, Pecan Caramel or Lotus Biscoff flavours. If you're still stuck on what to buy, fear not as we've baked up a handy list of gift options for the CinnaFans in your life. 
🎁 A pack of 6 Caramel PecanBons. Caramel is undeniably the queen of flavours for Autumn/Winter. Warm up one of these Bons to make your home smell as delightful as one of our bakeries. 
🎁 A £5 or £10 gift voucher makes for a sweet Secret Santa surprise. 
🎁 Hot chocolate with a splash of JÖRĐ oat milk. You can find out more information about Cinnabon x JÖRĐ and Arla here Arla UK and JÖRĐ – Cinnabon UK
🎁 Carvel ice cream in a tub or a cone, we'll let you decide. Yes, ice cream in the Winter is a thing!
🎁 BonBites. For your on-the-go friend.
We'd love to see your #CinnaGifts. Tag us on Instagram @CinnabonUK, Facebook @UKCinnabon, and Twitter @Cinnabon_UK.